---
About The Vespertines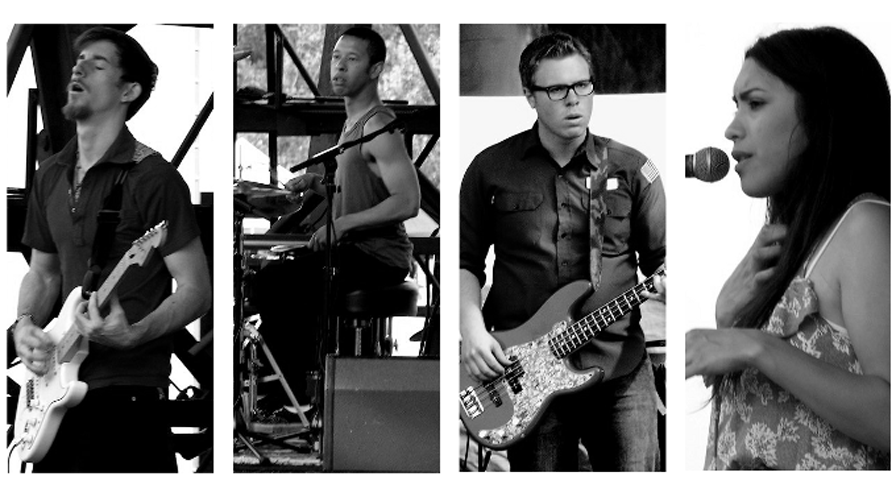 Tired of one-note bands and musical clichés? So are we.
Instead, try The Vespertines. This Long Beach quartet wraps a genre-busting blend of indie rock, jazz, funk and reggae around Vanessa Acosta's raw, soulful vocals and jazz-trumpet freakouts.
Vocalist Vanessa Acosta, guitarist Alex Kater, drummer Chris Walker and bassist/keyboardist Kyle Cavaness decamped to Joshua Tree's legendary Rancho de la Luna studio (Queens of the Stone Age, Arctic Monkeys) to craft Areté, their second full-length album, released in September 2014.
Recorded with producer/engineer Eric Ryan (ESR Studios), Areté channels and focuses the band's boundless energy into tightly-crafted, pull-no-punches tracks like "Bottle Buffalo" and "Clematic." A live video for the latter was recorded in a Long Beach warehouse by Ryan and director/photographer Sinisha Nisevic.
After Areté and the Clematic video were completed, Dan Birker (The Fox and Bear Band) replaced founding member Chris Walker on drums.
Areté follows The Vespertines first full-length, One Last Time Around The Equator. Recorded at Long Beach's Compound Studio with Anthony Arvizu (The Mars Volta, Cold War Kids), this album "explodes with a combination of energy and harmonized jazz fusion" (OnlineRock.com). The band has built a dedicated following of like-minded weirdos that began with a packed Long Beach coffee shop show in May 2009.
The Vespertines curated successful residencies at Orange County's Constellation Room and Detroit Bar. At Harvelle's Long Beach, the band programmed five months of shows that featured Big Sir (f/ Juan Alderete of The Mars Volta), Jeramiah Red, C-GAK (of RX Bandits), and Long Beach stalwarts MODE, Bella Novela and Squarefish.
Press:
"Long Beach's the Vespertines are that rare act capable of combining jazzy atmospherics with explosive rock power, without wandering into wankery. Although their talents are sharp enough to construct complicated swirls of dub, prog rock and funk, their songs remain delectably coherent and digestible to the last note." -- OC Weekly
"Not every band has the musical aptitude to span more than one genre without turning it into a clumsy juggling act. Not only do The Vespertines successfully combine prog rock, funk, jazz, and more - they make it look easy." -- OrangeCounty.com